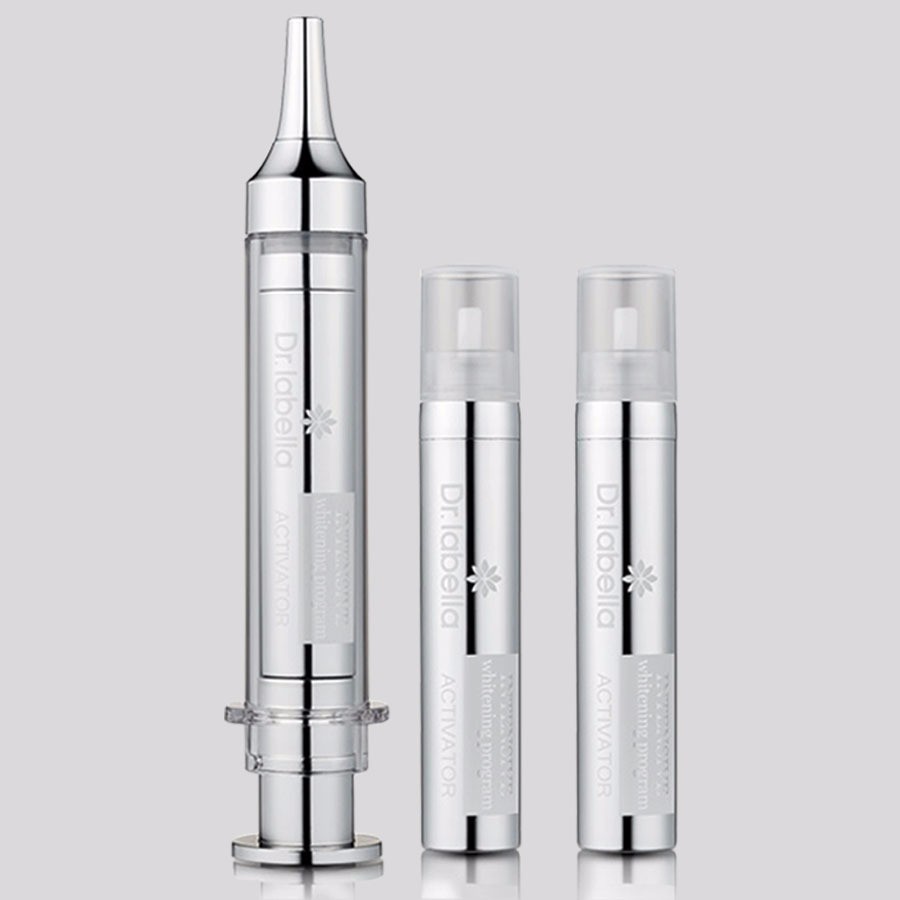 Dr. Labella Intensive Whitening Program Activator 30mL
Product Description:
Dr. Labella Intensive Glutathione Whitening Program Activator contains main ingredients as: glutathione, platolwhite-c (patent no.10-0441596), white tea extract, aquaxyl, effipulp
Dr. Labella Activator applies and absorbs extremely easy and immediately, activating skin whitening and improving skin tone that gives immediate glossy and flexible skin
It's the main product introduced by Dr. Labella lines which promotes intensive skin whitening, anti-wrinkle and skin elasticity effects. It also has a deep bleaching effects system that allows skin to whitens from beneath the skin which is done by Platolwhite-C

(Patent no.10-0441596) that helps cuts melanin and increase skin elasticity.
Dr. Labella contains niacinamide and adenocin certified by KFDA for its dual function as whitening and anti-wrinkle effect
Dr. Labella Intensive Whitening Program
gives you miracle in just 4 weeks that delivers the most intensive whitening
and brightening effects possible done by cosmetics.
How to use:
After using toner and ampoule (serum), take out the appropriate amount of this product to apply and spread softly on the cheek, chin and the end of nose. Then tap the skin to fully absorb.
Content:
1 syringe type bottle (10mL) + 2 refills (10mL x 2). Packed in cylinder type box.
Use together with Dr. Labella Intensive Whitening Program for intense results. Product includes:
Dr. Labella Intensive Whitening Waterfull Toner
Dr. Labella Intensive Whitening Program Ampoule 30mL
Dr. Labella Luminous White CC Cream, SPF 30/PA +++ 35g
Dr. Labella Brightening Skin Gel Mask
Imported and Distributed by:
Vanity Center Skin Specialist Corp. - Philippines